05.13.21
Peters Statement on New CDC Guidance for Vaccinated Americans
CDC Says Fully Vaccinated People Can Now Go Maskless in Most Places
WASHINGTON, DC – U.S. Senator Gary Peters (MI) today released the following video on the news that the Centers for Disease Control and Prevention has eased recommendations for fully vaccinated Americans.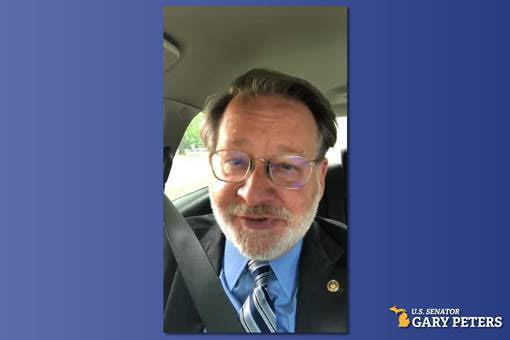 "Today's news from the CDC is great! We now can start getting back to our normal life as long as we are fully vaccinated. That's why it's so important that everybody…get out there and go get a vaccine," Senator Peters said in a video statement Thursday afternoon.
As Chairman of the Senate Homeland Security and Governmental Affairs Committee, Peters worked with FEMA and state officials to secure more than 200 additional federal personnel to assist at mass vaccination sites in Michigan. Peters was also instrumental in securing funding for FEMA's Disaster Relief Fund (DRF) as a part of the American Rescue Plan Act. The bill includes $50 billion for the DRF to support national vaccination efforts. Peters will continue monitoring FEMA's efforts to ensure that the vaccine is widely available to every community as quickly and efficiently as possible.
You can watch the video on Senator Peters' Twitter here, and download a high-quality version of the video here. Please feel free to use the video for broadcast.
###
---
---
Next Article
Previous Article