08.07.19
Motorcycle Tour Day 3: Peters Tours Senior Center, Highlights Efforts to Support Age-Friendly Communities in Ishpeming
ISHPEMING, MI – U.S. Senator Gary Peters (MI) today visited the Ishpeming Senior Citizens Center to meet with local seniors and discuss how to best support healthy-aging initiatives on the third day of his fourth annual motorcycle tour across Michigan. Peters also toured renovation projects underway at the center and highlighted his efforts to help set national standards for creating age-friendly communities.
"As the number of Michiganders entering the later stages of adulthood and retirement continues to rise, we cannot afford to slowly pursue policies that provide our seniors the opportunity to continue leading healthy and independent lives," said Senator Peters. "It was a pleasure to see firsthand how the team at the Ishpeming Senior Citizens Center works hard every day to support seniors throughout Greater Ishpeming, and I will continue working in a bipartisan manner to ensure that age-friendly communities keep expanding across Michigan."
"Our senior citizens deserve to have access to the kinds of programs that help them find affordable housing, quality health care and engaging social environments," said Elyse Bertucci, Center Director, Ishpeming Senior Citizens Center. "We are proud to consider Senator Peters a partner in our efforts, and we look forward to working with him on the issues that are important to promoting healthy-aging in Marquette County and throughout our state in the near future."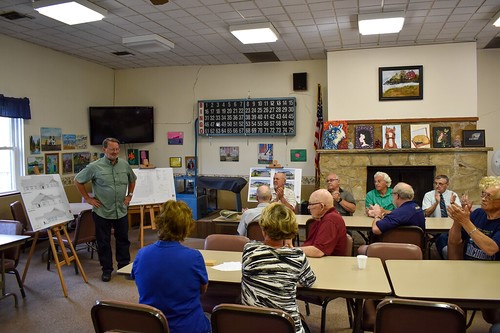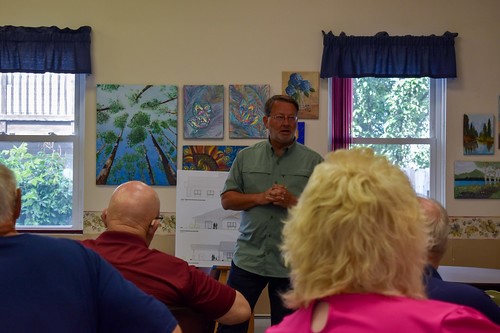 To download high-resolution photos or for additional photos click here.
The bipartisan legislation Peters introduced with Senator John Boozman (R-AR) would amend the Older Americans Act by requiring departments across the federal government to develop a national set of goals on healthy-aging and age-friendly communities and establishes a public-private coordinating body to provide recommendations and best practices for implementing those goals. The new set of standards would also support aging in place and senior access to preventive and long-term care, including home- and community-based health services and caregivers.
Tomorrow, Peters will head to Traverse City for the fourth day of his Motorcycle Tour. He will participate in a site assessment along the Long Pine Trail, view the progress made during the Boardman River Watershed Restoration Project, thanks in part to support from the Great Lakes Restoration Initiative (GLRI), and highlight his efforts to increase funding for and extend reauthorization of the GLRI.
###
---
---
Next Article
Previous Article