02.06.20
Peters Presses for Additional Athlete Safety Protections at Senate Commerce Committee Hearing
WASHINGTON, DC – U.S. Senator Gary Peters (MI) pressed for additional whistleblower protections and anonymity protections to ensure Olympic and amateur athletes can report sexual abuse or harassment without fear of retaliation. During a Senate Commerce Committee hearing, Peters noted that more steps must be taken to protect the anonymity of athletes who report abuse. He also reiterated the importance of preventing the systemic abuse committed by former U.S. Olympic and Michigan State University doctor Larry Nassar in the future.
"In Michigan we are all too familiar with the tragedy of sexual abuse in sports," said Senator Peters. "Larry Nassar is serving a 175 year sentence—but now is the time to make sure another monster like him is never allowed to prey on athletes. We must take steps to end this abuse and give athletes the support they need to speak out."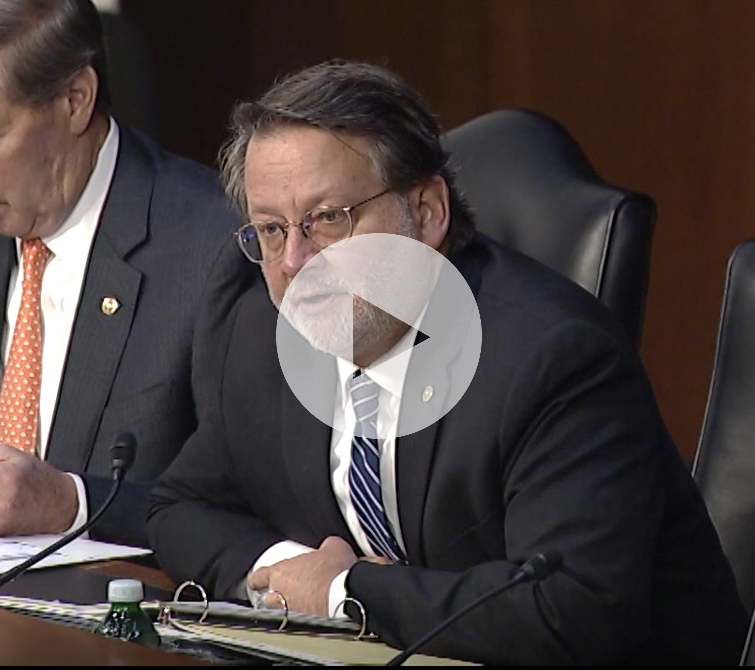 Click here to watch Peters' questioning.
In November, Peters helped advance the sweeping bipartisan Empowering Olympic and Amateur Athletes Act to reform the U.S. Olympic & Paralympic Committee (USOPC) that aims to protect Olympic and amateur athletes from abuse. The bill included Peters' bipartisan amendments strengthen whistleblower protections for Olympic and amateur athletes. His measure makes clear that athletes and USOPC Committee employees cannot be retaliated against for coming forward and established a process to ensure they receive remedies should any retaliatory actions occur. He additionally authored an amendment that passed to require the USOPC to hire a third party entity to conduct an annual anonymous survey of active USOPC athletes on their comfort level with their relevant organization and the USOPC as a whole.
Last April, Peters urged his colleagues to pass bipartisan legislation he reintroduced to require leaders of universities that receive federal funding to certify they have reviewed any reports of sexual abuses perpetrated by university employees.
###
---
---
Next Article
Previous Article