DETROIT, MI – U.S. Senator Gary Peters (MI) concluded his annual motorcycle tour today with a stop in Novi, where he delivered remarks about Michigan's role in our national defense at the Ground Vehicle Systems Engineering and Technology Symposium (GVSETS) hosted by the National Defense Industrial Association. 
"Michigan has and will continue to play a crucial role in our national defense," said Senator Peters. "Our state is fundamental to developing and advancing innovative solutions to our most pressing national security challenges.
"Just as World War II was won with vehicles made in Michigan, the threats of the 21st century will be met by the solutions found in our state and I'm determined to equip Michigan with the resources and support it needs to meet those challenges."
Peters has fought to grow Michigan's important role in testing ground vehicle systems and other innovative technologies to enhance our nationalsecurity. As a former Lieutenant Commander in the U.S. Navy Reserve and a member of the Senate Armed Service Committee and Appropriations Committee, Peters has delivered and is advocatingforfederal resources to support ground vehicle research and other technology developments in Michigan. By bringing key militaryinvestmentstothe state,including in Southeast Michigan,Petersisworking to keep Michigan at the cutting-edge of technology to help our servicemembers complete their missions safely and efficiently, protect national security and bolster the economy.
On this year's motorcycle tour, Peters rode more than 1,300 miles across Michigan and made stops in Muskegon, Ironwood, Escanaba, Traverse City, Bay City, Lansing, and Novi.
To download high-resolution photos from the event, click here. Images are courtesy of Senator Peters' office.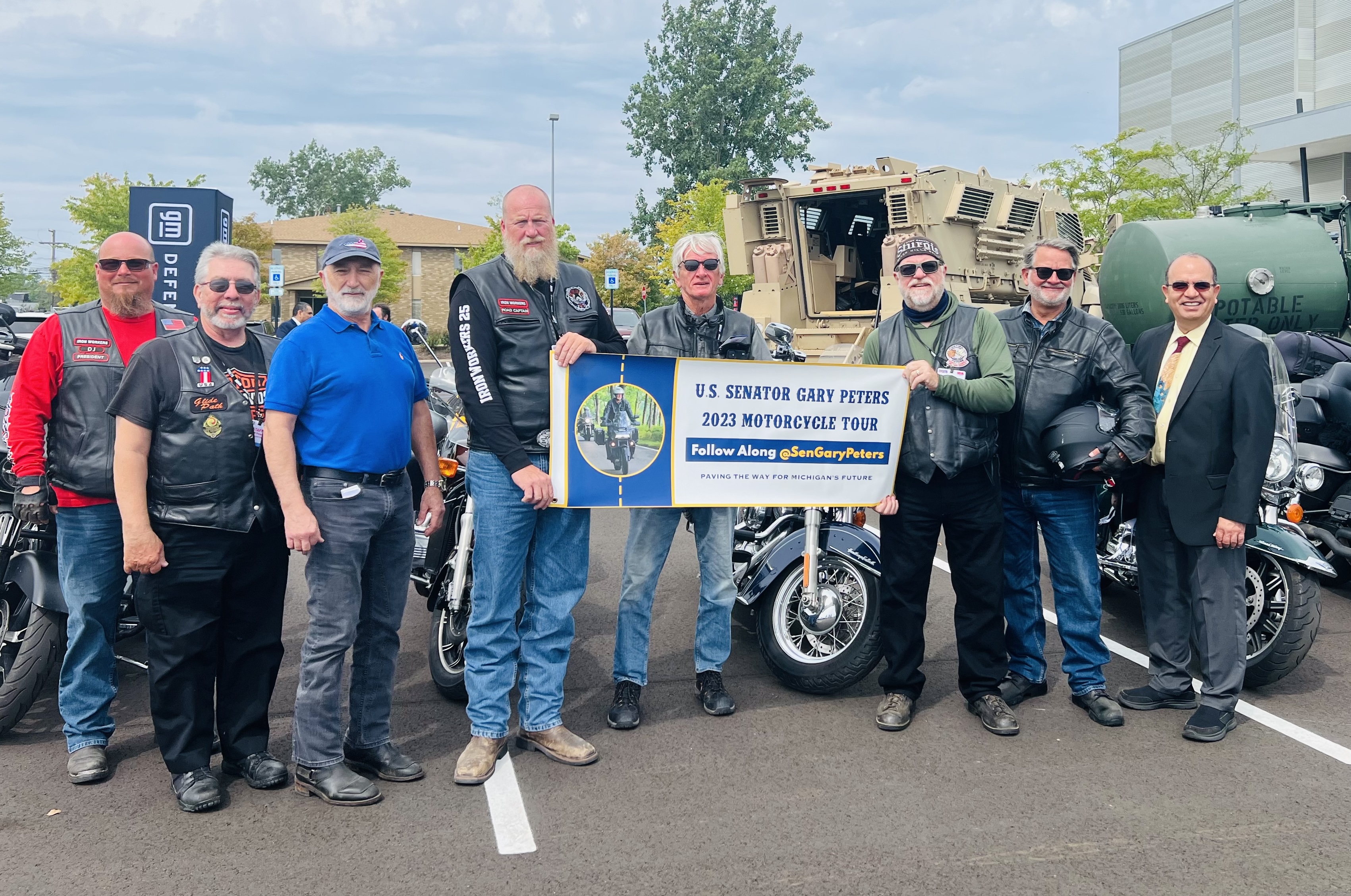 ###