FLINT, MI – U.S. Senator Gary Peters (MI) and Mott Community College (MCC) President Dr. Beverly Walker-Griffea today highlighted new federal funding secured to strengthen MCC's skills training and workforce development efforts. Peters recently secured $650,000 through the government funding bill signed into law for MCC to purchase new equipment that will enhance their workforce training programs. This equipment will be part of a larger project to renovate and upgrade MCC's Prahl College Center, which will host many of the College's technology programs and technology-related workforce training programs. During the event, Peters toured the Center's current facilities and discussed with President Walker-Griffea the upcoming renovations, which are expected to be completed in late 2025.
"I fought to secure this funding after hearing from Mott that this project was a key priority – both for the school and the community – and I'm pleased to know it will help purchase needed equipment for the new Prahl Center," said Senator Peters. "Mott excels at preparing students to get good, high-paying jobs and these upgrades will not only support those efforts, but also their work to connect students with local businesses and employers ahead of graduation."
"As an anchor institution for this community, Mott Community College has been and will continue to be the leading educational, training, and workforce development provider for the people and employers we support," said Mott Community College President Dr. Beverly Walker-Griffea. "And, as we enter our second century of service, the Prahl College Innovation Center will help us maintain that position and continue to thrive. We thank Senator Peters for his efforts to secure federal resources to move this project forward and support our students preparing for future careers."
To download high-resolution photos from the event, click here or on the images below.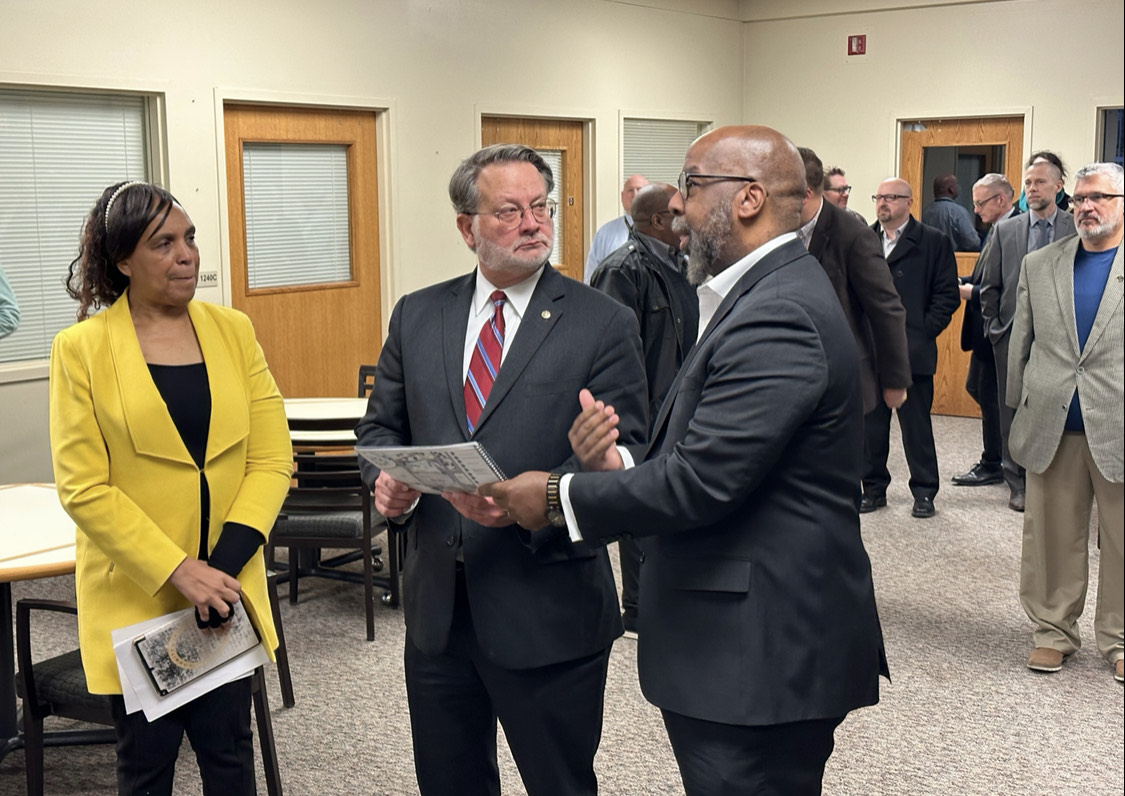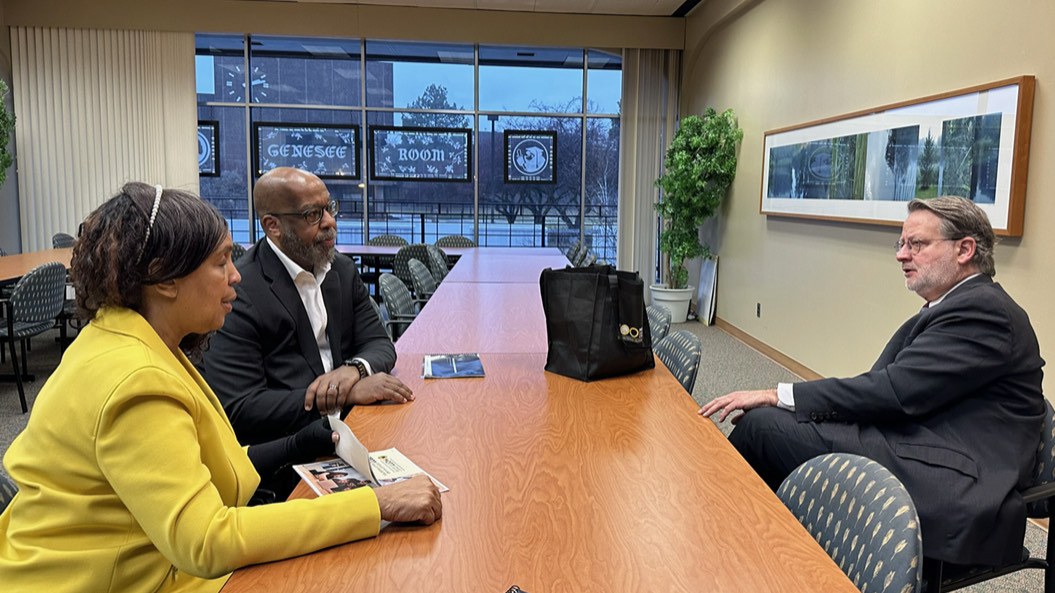 Peters championed this high-impact local project that will support Mott Community College's ongoing efforts to meet local, regional, and statewide workforce needs by preparing students for current and future jobs in the fields of information technology, computer information systems, data analytics, computer networking, and cybersecurity through hands-on training.
Peters has long fought to expand skills training opportunities, including in STEM education, to strengthen our nation's economic competitiveness and help place more Michiganders in needed, good-paying jobs. For example, Peters previously helped enact bipartisan legislation that included provisions Peters authored to expand access to career and technical education (CTE) opportunities outside of the traditional four-year degree career pathway. Peters also authored bipartisan legislation into law to allow more veterans to use their GI bill benefits toward securing a registered apprenticeship. Peters additionally helped pass significant funding through the government funding bill signed into law last month for workforce development programs and registered apprenticeships across the country.
###