HEMLOCK, MI – U.S. Senator Gary Peters (MI) stopped in Hemlock today on Day 3 of his annual motorcycle tour across Michigan. Peters toured Hemlock Semiconductor's facilities, met with workers and discussed recent legislative accomplishments he helped pass into law to strengthen our supply chains – including the Inflation Reduction Act and the CHIPS and Science Act – that support the products made at manufacturers, including Hemlock Semiconductor (HSC).
"You can't be a great country if you don't make things – and here in Michigan that's something we do well," said Senator Peters. "That's why I was proud to recently pass two key pieces of legislation into law to bolster domestic manufacturing, create jobs, lower costs for Michigan families and ensure our supply chains are resilient. Between the Inflation Reduction Act and CHIPS and Science Act, we'll make key investments to increase the domestic production of solar panels and semiconductor chips. The foundational material for both panels and chips is manufactured right here in Hemlock. Together, these investments will help tackle the climate crisis, ensure the U.S. is a leader in technologies key to the future, and support good-paying jobs in Michigan."
"We are thankful to Senator Peters for his determined efforts in passing these two landmark bills that support the development of a more sustainable and resilient clean energy economy while boosting local manufacturing," said HSC Chairman and CEO AB Ghosh. "With the provisions included in these laws, manufacturers like HSC will be better positioned to meet growing global demand."
Recently, Peters helped pass the Inflation Reduction Act into law, which provides clean energy manufacturing incentives – including for the domestic production of solar panels. Hemlock Semiconductor is the largest American producer of high-purity polysilicon, which is used in the manufacturing of solar cells, among other products. This will not only support Michigan jobs and manufacturing but help lower energy costs for consumers. The legislation will also make landmark investments to tackle climate change, create jobs, incentivize domestic manufacturing and strengthen supply chains, while fighting inflation and reducing the deficit.
Peters also helped pass the CHIPS and Science Act into law to lower costs for the products American families depend on, bring high-quality jobs home, increase production along the entire domestic semiconductor supply chain and strengthen America's national security. In the law, Peters successfully led the effort to provide specific support for the U.S. production of semiconductor technologies for the auto industry. The law also includes a 25 percent investment tax credit – which stems from the Peters-backed FABS Act – for investments in semiconductor manufacturing, with incentives for the manufacturing of semiconductors as well as for the manufacturing of the specialized tooling equipment required in the semiconductor manufacturing process.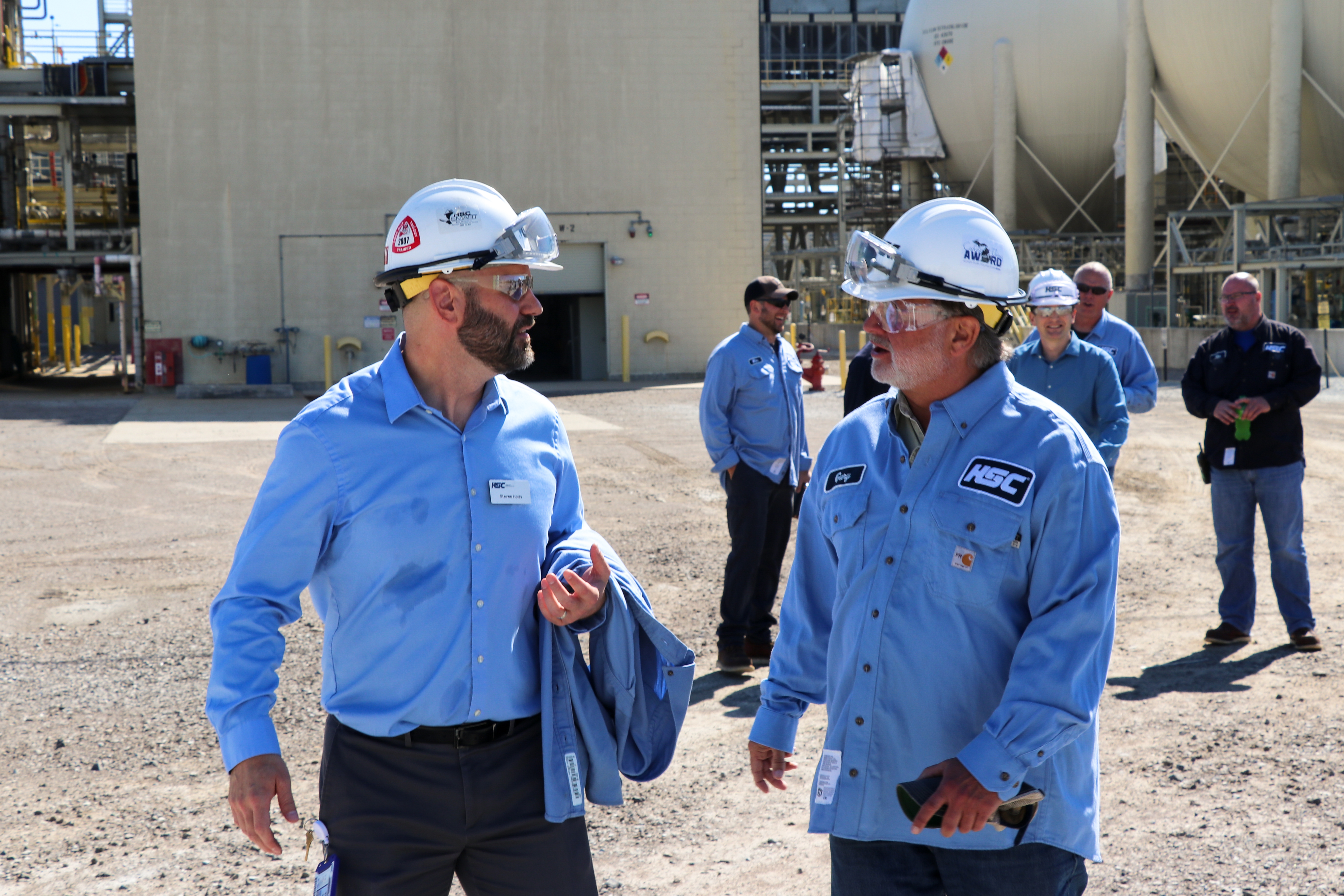 To download photos from Peters' stop in Hemlock, click here.
###