GRAYLING, MI – U.S. Senator Gary Peters (MI), a former Lt. Commander in the U.S. Navy Reserve and member of the Senate Armed Services Committee, welcomed U.S. Army Secretary Christine Wormuth to Camp Grayling – a key part of the National All-Domain Warfighting Center. While there, Peters and Secretary Wormuth viewed the current operational capabilities of the base, observed an annual joint training exercise hosted by the Michigan National Guard – Exercise Northern Strike – and discussed how Michigan's military facilities are critical to our nation's defense.
"Michigan is home to top-notch defense capabilities that showcase the best of what our state has to offer and play a critical role in our national defense," said Senator Peters, a former Lt. Commander in the U.S. Navy Reserve and member of the Senate Armed Services Committee. "I was pleased to welcome Army Secretary Wormuth to Camp Grayling today to see firsthand how Michigan's military installations contribute and are key to our nation's defense and strategic positioning. I'll continue working to position Michigan as a vital part of our national security and hold the Department of Defense accountable to their commitments that they made to our state."
"My visits with Detroit Arsenal, Tank-Automotive and Armaments Command, PEO Ground Combat Systems and Ground Vehicle Systems Center, along with several of our industry partners, underscores the vital support that Michigan's military equities provide to the Total Army Force," said U.S. Army Secretary Wormuth. "I also want to extend my sincere thank you to the Army leaders, National Guard units from 19 states, our allied partners, and the Michigan Congressional delegation who expertly showcased the importance of the joint all-domain training environment and capabilities unique to Camp Grayling."
"Today was an incredible opportunity to welcome Secretary Wormuth to experience first-hand all Michigan does to support our national defense through initiatives like exercise Northern Strike and the National All-Domain Warfighting Center," said Maj. Gen. Paul Rogers, adjutant general and Director of Michigan's Department of Military and Veterans Affairs. "We appreciate the support of Senator Peters and Michigan's congressional delegation who work tirelessly to ensure the men and women of the Michigan National Guard have the best training, resources, and facilities to excel whenever called upon by our state and nation."
Peters helped pass into law the 2021 national defense bill, which included nearly $128 million in investments for military facilities across Michigan that Peters secured, including $5.7 million authorization to construct a 650kw gas-fired micro-turbine power generation system at Camp Grayling. Peters also helped advance the 2022 national defense bill to the full Senate, which includes $16 million for a National Guard armory at Camp Grayling.
The visit from Secretary Wormuth is among several that high-ranking U.S. officials have made to Michigan, which Peters has either hosted or played a key role in. In December, Peters hosted Deputy Defense Secretary Hicks to observe the current operational capabilities of Selfridge Air National Guard Base, review key research and development initiatives taking place through the Kelly Johnson All-Domain Innovation Center, and discuss how Michigan's military facilities are critical to our nation's defense. Peters also hosted U.S. Department of Homeland Security Secretary Alejandro Mayorkas at Selfridge to meet with base leadership and DHS personnel from several DHS components who work on critical national security missions from the base.
These visits build upon Peters strong advocacy in Congress for Michigan's robust and growing defense sector. Peters worked to secure significant commitments from the Department of Defense (DoD) including a pledge that Michigan's military installations will continue to play a "critical and ongoing role for our national security."
To view photos from the visit, click here or on the images below. Images are courtesy of Senator Peters' office.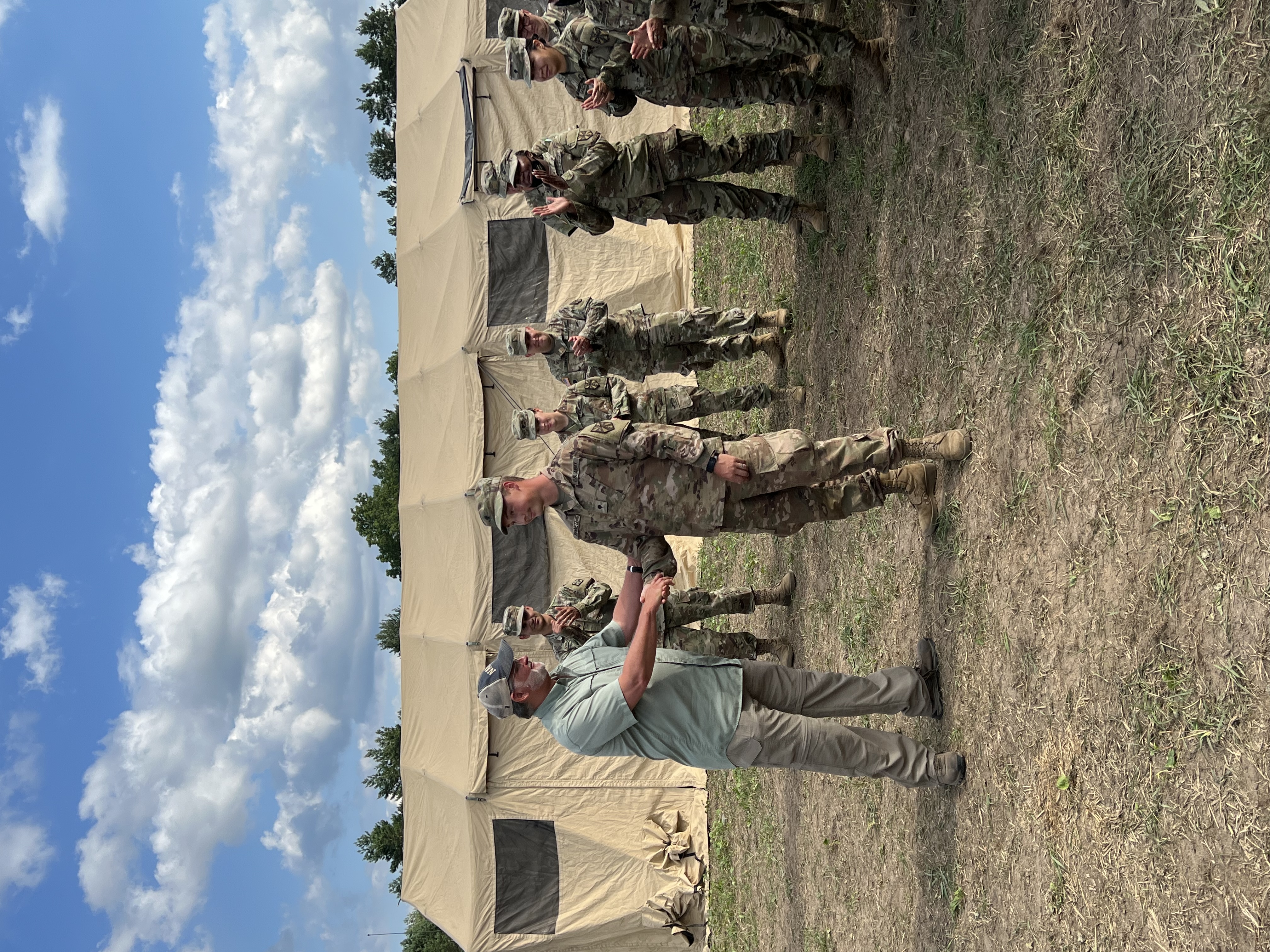 ###